Anyone who has worked in tropical or arid environments can tell you that heat and humidity can be powerful adversaries. To make these extreme conditions more bearable, the Army has released an update to the uniform, which is a lightweight, breathable alternative to the standard ACU. The Army's Enhanced Combat Uniform, or IHWCU, first became available to troops stationed in Hawaii and Fort Benning, Georgia, in the summer of 2019. After a distributed deployment, all soldiers in hot or humid environments are now able to wear this high-tech uniform. Developed with rigorous testing and technology borrowed from advanced sportswear, the IHWCU is designed to be lightweight, quick-drying, and maximizes airflow, allowing excess body heat to escape.
Retaining the same Operational Camouflage Pattern (OCP) as the standard ACU, the IHWCU is sure to be a popular choice for anyone deploying to hot climates.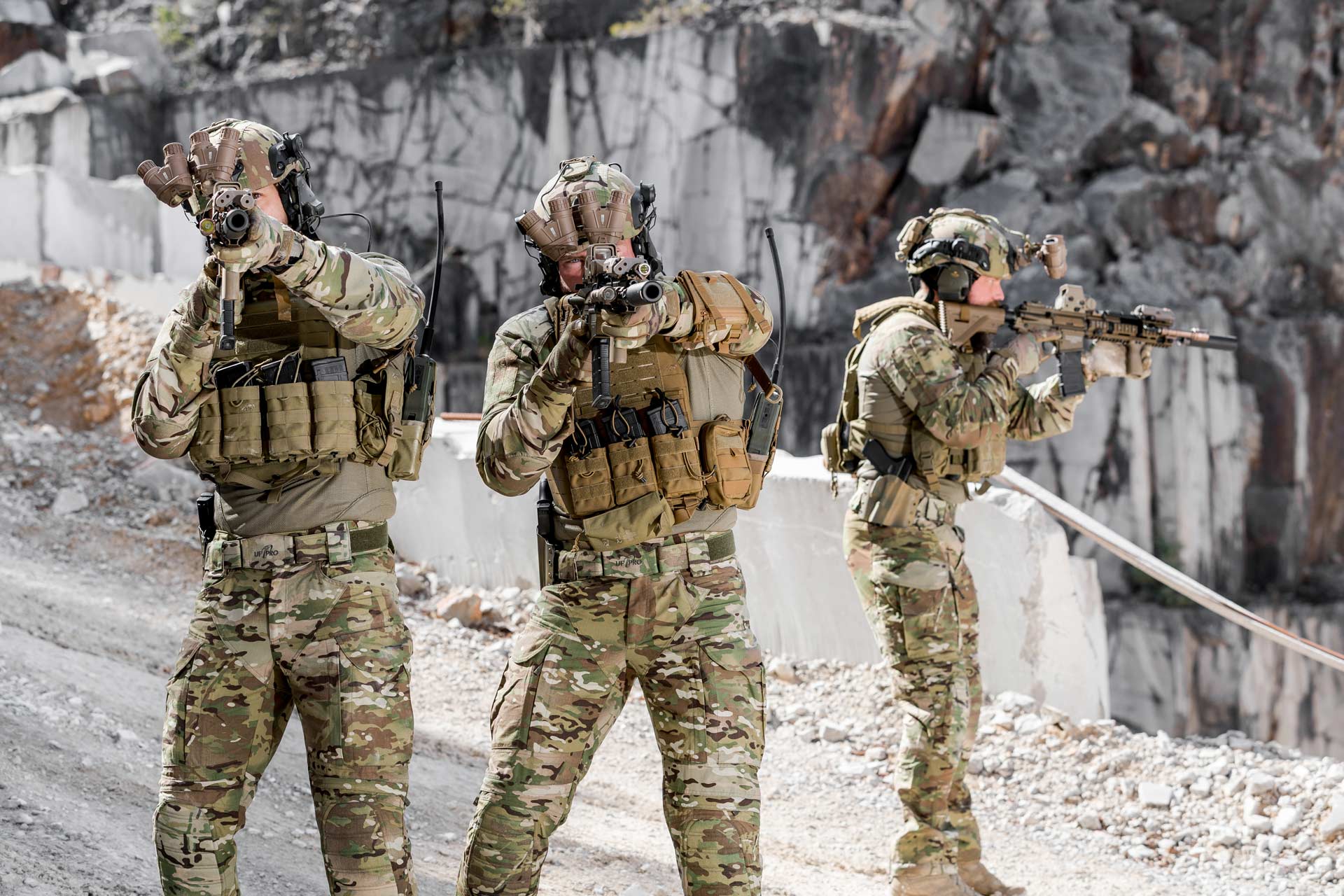 Ripstop nylon-cotton blend
Key to the design of the IHWCU is the fabric it is made from. A blend of 57% nylon and 43% cotton, Ripstop offers the best in breathability, weight and comfort without sacrificing the durability your service demands. Additional reinforcement in stress areas and seams make this new hot weather uniform just as durable as their standard ACU version. This state-of-the-art fabric is designed to go from wet to dry in 60 minutes, meaning a sudden tropical downpour won't leave you feeling uncomfortable for the rest of your mission. Draws sweat away from your skin, helping it to evaporate faster.
Army Improved Hot Weather Combat Uniform Specification
The most obvious difference between the new IHWCU and the standard ACU is that the IHWCU jacket does not have breast pockets. This allows more heat to be released from your body, which is felt under field conditions. You sacrifice some storage options, but the Army has found that most soldiers rarely use breast pockets.
The new design also features "raglan" sleeves that are more fitted and less bulky than standard ACUs. Other features include an upper sleeve pocket, pen slot, and Friend or Foe ID tag covers with Velcro fasteners on both sleeves.
Advanced IHWCU jacket design:
One-sided
Raglan front sleeve with 5-button placket and pen slot
Detachable collar
Velcro field in front
Two bellow style sleeve pockets with drain hole and 100% nylon elbow reinforcement
The new IHWCU pants are designed to be comfortable and quick drying without compromising on functionality. They include a reinforced seat area designed to provide maximum mobility while providing a non-cumbersome fit. Along with the drawstring waistband, this design will help keep the pants in place even when loaded with gear. The button placket provides more ventilation and doesn't catch like it could with a zipper. All main pockets on the pants and jacket have drainage eyelets to keep you from getting even more wet in the rain.
IHWCU trousers for the modern soldier
Shrinka on buttons
Seven waist loops
Two side pockets for hands
Two pleated front cargo pockets with button closure
Deep cargo pockets in the front, not in the back like the ACU
Two side pockets on the legs with button closures
Side cargo pockets with drain holes
Double seating area with dovetail
100% nylon knee reinforcements